This is a sequel to Green Lantern.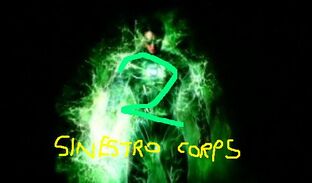 Ryan Reynolds - Hal Jordan / Green Lantern
Blake Lively - Carol Ferris / Star Sapphire
Mark Strong - Thaal Sinestro
Faran Tahir - John Oakes / Tattooed Man
After the events of Green Lantern, Sinestro has been roaming around the galaxy keeping peace, using his secret yellow ring. The power goes to his head and when Sinestro's dirty little secret is revealed, he wages war against the Green Lantern Corps... but with what army? He transforms Hal Jordans ex-girlfriend, Carol Ferris, into the Star Sapphire, a female villain from beyond the cosmos. When Star Sapphire isn't enough, he finds a terrorist covered in tattoos, John Oakes, and gives him the power to bring his tattoos to life and use them to destroy things. Now the Sinestro Corps is ready for war!
Community content is available under
CC-BY-SA
unless otherwise noted.